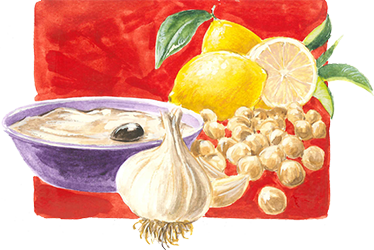 Hummus
Ingredients:
3 cups chickpeas cooked to tender or canned, drained and rinsed
1 Tbsp. fresh crushed garlic
1 cup Sesame King Tahini Paste
1/2 cup fresh lemon juice
2 Tbsps. cold water
1 tsp. salt
Instructions:
PurÈe the chickpeas and garlic in a food blender, add the Tahini, lemon juice, cold water and salt. PurÈe another minute or two until the mixture becomes very smooth.
Add more water as needed for desired thickness.
---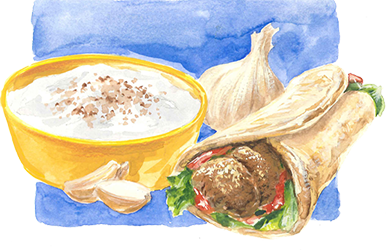 Taratoor
Ingredients:
1 cup Sesame King Tahini Paste
½ cup Water
1 garlic clove, crushed
3 Tbsps. fresh lemon juice
Salt to taste
Instructions:
Mix Tahini with water until smooth. Add Lemon juice, salt and garlic and mix well. (You can add more water for smoother texture).
May be served as dressing for fish, broccoli, cauliflower, pita chips, etc…
(Wonderful substitute for Tartar Sauce…)
---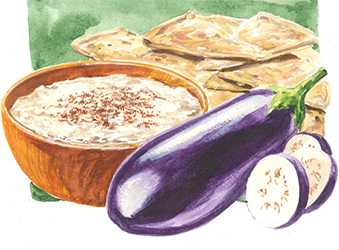 Baba Ganoush
Ingredients:
2 medium eggplants, cut in half lengthwise
2 cloves garlic, minced
1/3 cup Sesame King Tahini Paste
1/4 tsp. Ground black pepper
1/4 tsp. Salt
Juice of 1 to 2 lemons
Instructions:
If broiling, place the eggplant face down on a baking pan. Preheat the broiler and, when ready, roast the eggplant beneath the heat until the skin crackles when touched and the flesh is tender. (Alternatively, grill the eggplant over an open fire for 7 to 10 minutes on each side, until the skin chars and the flesh is tender), let cool slightly.
Meanwhile, in a mixing bowl combine the remaining ingredients. Set aside until the eggplants are ready. When the eggplants have cooled, peel off the black skin. Coarsely chop the flesh and add to Tahini mixture. Place the mixture in a blender or food processor fitted with a steel blade and process until smooth. (For a chunky consistency, mash the mixture by hand). Serve warm or chilled as vegetable dip, sandwich spread or with Pita bread.
Serve 4 to 6.
---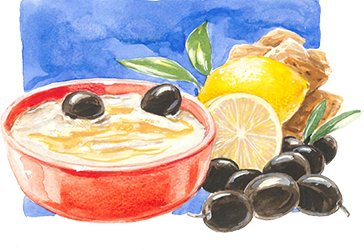 Olive Tahini Sauce
Ingredients:
2 Tbsp. Unbleached white flour
1/3 cup Sesame King Tahini Paste
1 cup water
1/4 cup Liquid from canned black olives
1 cup finely chopped black olives
1/4 tbsp. Thyme
Juice of 1 lemon
1/4 tsp. Black pepper
Instructions:
Dissolve flour with just enough water to make a smooth, flowing paste. Set aside. Heat water and olive liquid till just under boiling point. Whisk in tahini, a little at a time, then the flour paste. Simmer over low heat till the sauce thickens. Stir in the remaining ingredients and serve immediately.
1 serving.
---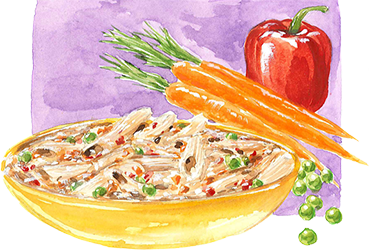 Tahini Pasta Salad
Ingredients:
1 lb. Penne pasta
1/2 cup Sesame King Tahini Paste
1/4 cup tamari
1/4 cup water
1/2 tsp. Cayenne (Cinnamon)
1/2 tsp. Pepper
Crust
3 green onions
3-4 carrots
1 red bell pepper
1 cup green peas
Instructions:
Boil pasta, rinse starch away, and let cool. In a large mixing bowl, blend next five ingredients with a whisk. Pour sauce over pasta. Dice onions, grate carrots and chop pepper into bite-sized pieces. Add chopped veggies and peas to the pasta. Mix until sauce covers everything. Serve immediately.
Serve 4.
---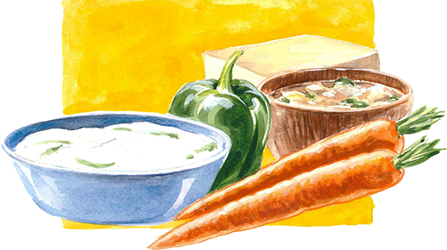 Tofu Tahini Spread
Ingredients:
1 cake firm tofu (3/4 lb.)
2 Tbsp Sesame King Tahini Paste
1 Tbsp. Miso
1-2 tsp. Soy sauce
2 scallion or green onions, minced
1 carrot, grated
Pepper to taste
Instructions:
Blend the tofu with the tahini, miso and 1 teaspoon of the soy sauce in a blender or food processor. Stir in the scallions and carrots into the tofu mixture. Add pepper and more soy sauce to taste.
2 cups serving.
---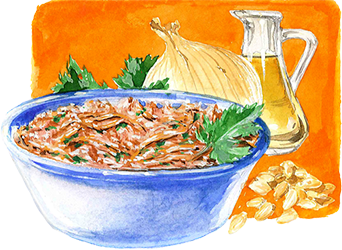 Tuna Salad w/ Tahini Dressing
Ingredients:
4 cans tuna packed in oil, drained
and flaked (6.5 oz./can)
2 pounds onions, sliced thin
1/3 cup vegetable oil
1/3 cup pine nuts
1 cup chopped fresh flat-leafed parsley leaves
plus parsley sprigs for garnish
6 to 8 pita loaves quartered and opened into pocket
Instructions:
In a bowl, toss the tuna lightly with half the dressing and mound the mixture on a larger platter. In a large heavy skillet cook the onions in the oil over a moderate heat, stirring occasionally, for 50 minutes, or until they are golden brown, and season them with salt and pepper. With a fork scatter the onions over the tuna. In the skillet cook the pine nuts over moderately low heat, stirring, until they are golden and scatter them over the onions. Drizzle the salad with Tahini dressing (Taratoor) and sprinkle it with the chopped parsley. Garnish the salad with the parsley sprigs and serve it with the pita pockets.
Serve 8 to 10.
---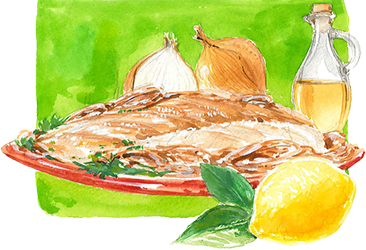 Fish w/ Tahini Sauce
Ingredients:
1 ½ lb. White filleted fish
(cod, sea bream, haddock)
8 oz. onions
2 fl.oz. olive oil
6 fl.oz. Sesame King Tahini Paste
1 cup water
2 lemons
1 tsp. salt
Instructions:
Get your fish filleted and, if possible skinned by the fishmonger. If not you can do it yourself with a sharp knife cutting down to the skin and then pulling the skin over the knife rather than slicing away through the fish. Put the fillets in a dish, squeeze the juice of one of the lemons over them and sprinkle them with a little salt. Leave them for at least half an hour but no more than six hours (in the refrigerator).
When ready to cook, pour the olive oil over the fish and make sure it's turned in it so that they're covered. Place in a baking dish and bake in a hot oven, 450F for 10 minutes.
Meanwhile, sauté the thinly sliced onions in a tablespoon of the olive oil. Next, put the sautéed onion slices over the fish and top them with a tahini sauce blend called Taratoor.
Bake for another 20-30 minutes in the same oven temperature until the sauce thickens and the fish cooks completely through.
Serves 4.
---
Mashed Potato With Tahini
5 medium potatoes
1 tablespoon butter
1 lemon
1/4 cup Sesame King Tahini
2 garlic cloves, minced
1 teaspoon salt
1/2 teaspoon black pepper
Instructions:
Peel and cube potatoes and boil in water till soft ( for mash potatoes).
Drain potatoes then add potatoes and rest of the ingredients to a bowl and whip together .
Note: you could mash all the potato ingredients together with a potato masher for a more courser texture.
Pour into a serving plate, sprinkle cumin and sumac and drizzle with olive oil.
Serve as an appetizer or as a side to meat and enjoy!
Serves 4.
---
Chocolate Tahini Pudding
Ingredients: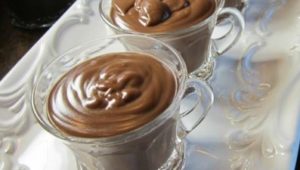 1 tablespoon Sesame King Chocolate Tahini
½ cup sugar
2 tablespoons cornstarch
2 3/4 cups milk
1/8 teaspoon salt
1 teaspoon vanilla extract
Instructions:
Add milk to saucepan. Stir in sugar, cornstarch, and salt to milk in saucepan. Bring to a boil over medium heat and cook, while stirring constantly until mixture thickens, about 5 minutes. Remove from heat. Add in chocolate tahini and vanilla extract, making sure to stir well.
Click to link below for a video demonstration of this recipe:
http://www.wmur.com/article/cook-s-corner-chocolate-tahini-pudding/13938800